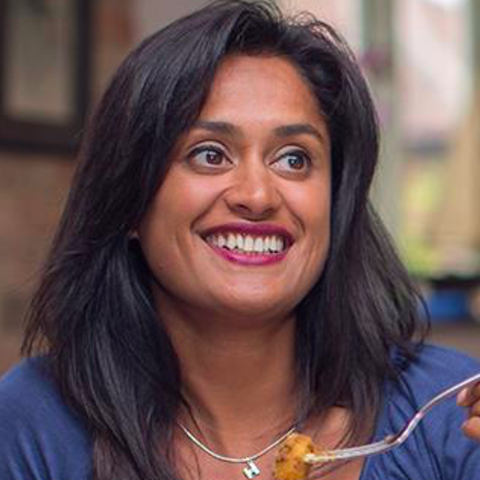 As we are not doing a #FridayCurryClub today (sorry) I thought I'd share a new recipe with you to try to keep you cooking. This is Murgh Saag Wala or chicken with spinach and it's lovely. I am hoping to see lots of you trying this one and I can't wait to hear your feedback - enjoy!
Here is the recipe for 4 people:
800g skinless chicken pieces, cubed or pieces on the bone
1 tsp coriander seeds, ground
800g spinach, washed & chopped
1-2 tbsp rapeseed oil
2 whole cloves
2 black cardamom pods
2 large onions (minced or extremely finely chopped)
5 garlic cloves, minced
400g can plum tomatoes
1 inch ginger, minced
1-2 green chilli, chopped
sea salt to taste
1 tsp Kashmiri chilli powder
1 tsp turmeric powder
1 tsp garam masala
2 tbsp butter (optional)
1. Put the spinach in a pan heat and cook until spinach has wilted. Remove from heat and leave to cool.
2. Grind to a paste in blender and set aside.
3. Heat the oil in a pan and add cloves and cardamom until fragrant. Stir in the finely chopped onions and fry until translucent.
4. Stir in the minced garlic and cook to lightly brown.
5. Add tomatoes, ginger, salt, chillies, ground coriander, chilli powder, turmeric and cook for 10 minutes until the tomatoes have broken down and the masala is thick.
6. Add the chicken and cook until the chicken is tender and cooked through.
7. Stir in the blended spinach and cook until the spinach starts to thicken and stick to the pan a little. Remove from heat, add butter and cover until you are ready to serve.
16 comments,
14 shares,
30 likes