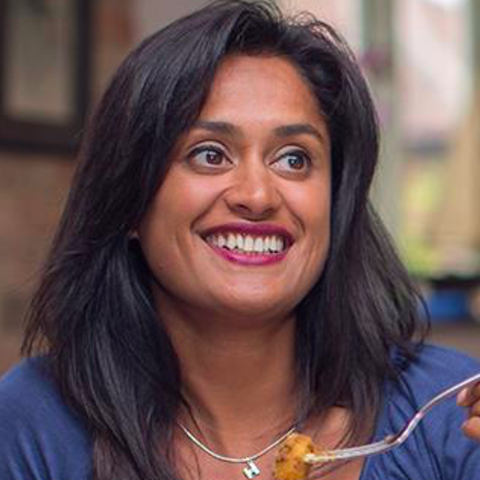 Happy Bandan Shorr Divas and Diwali to you all. To find out more about these festivals take a look at my blog but in general they are all about bringing light into the world and into your hearts, how good always triumphs over evil, prosperity and looking forward to a year filled with joy and love - and we can all use a bit of that!
As you guys are all about the food I wanted to share a new recipe with you and if you have a sweet tooth you will love these.
Jalibi are orange batter squiggles that are fried until crisp and then are soaked in sugar syrup! Yep they really are that bad for you but that's what a celebration deserves. I made these yesterday so here is the recipe!
Sugar Syrup
250g granulated sugar
500ml water
4 cardamom pods, cracked
2 drops of rose water (optional)
pinch of saffron strands
Jalebi
1.5 cup plain flour
1 cup greek yoghurt
¼ cup ghee
¼ cup corn flour
¼ tsp baking soda
1.5 cup water
½ teaspoon orange food colouring
Jalebi Batter
1. Mix the flour, corn flour and baking soda in a bowl.
2. Add the ghee and orange food colour, yoghurt and water. Mix well until you have a thick batter that is a pouring consistency.
3. Cover and keep it one side for 3-6 hours or overnight.
Sugar Syrup
1. Heat the water in a pan over medium heat and add the sugar, mix until fully dissolved.
2. Simmer the syrup until it thickens.
3. Add the saffron, cardamoms and rose essence. Stir well and remove from the heat.
Cooking the Jalebi
1. Heat the oil in a pan over medium heat to deep fry the Jalebi.
2. Pour the the jalebi batter into a piping bag and cut a very small hole in the end.
3. Very carefully squeeze the batter into the hot oil in concentric circles moving from the inside to out.
4. Fry the jalebi's until they are crisp and golden. Remove and set on some kitchen roll.
5. Soak the jalebi's in the warm (not hot) sugar syrup for 2-3 minutes. Remove them and place on a tray lined with parchment paper.
9 comments,
0 shares,
8 likes