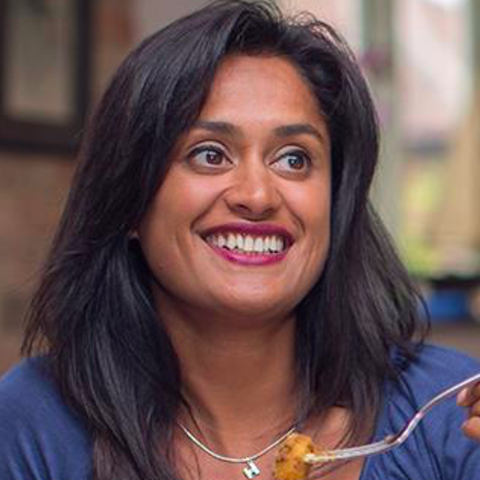 Hi guys
I hope you are all having a great start to the week. So back to normal this week and it's time for my #recipeoftheweek
This is a brand new recipe and yes you guessed it I have been playing with my new favourite dish from my travels. This is so new it's not even on the website yet so it would be a huge help if you gave me your feedback on this one. This is my South Indian Sambar
Prep time: 15 mins Cook time: 35 mins
Serves: 2
Make the sambar powder mix first and set to one side until it's needed in the recipes.
Sambar Powder
* 25g dried red chilli peppers
* 12g coriander seeds
* 5-7curry leaves
* 6g fenugreek seeds
* 6g channa dhal
* 3g cumin seeds
* 3g black peppercorn
* 1/4 tsp asafoetida powder
1. Roast each one separately then cool and grind to a powder. You won't need all the sambar powder grind it up and save remaining for another time.
Ingredients
* 2 tomatoes, chopped
* 1 onion, sliced
* 1/2 Drumstick (vegetable) (can add carrots and diced potatoes if you want to)
* 1/3 cup / 60g Toor dal (pigeon pea lentil)
* 1/2 tsp turmeric powder
* 2 cups / 500ml Water
* 1 tbsp, tamarind soaked in water
* 1 tbsp oil
* 2 tsp split Chana dal
* 1 tsp Mustard seeds
* 1/2 tsp fenugreek seeds
* 6 Curry leaves
* 1/4 tsp asafoetida
* 2 garlic cloves, minced
* 1 green chilli, chopped
* 1 tbsp Sambar powder
* 3 tsp Salt
* 2 tbsp Coriander leaves chopped
Method
1. Prep the vegetables - Chop the tomatoes, drumsticks and slice the onions.
2. Wash the toor dal in water and boil it with turmeric powder and 500ml water in your pressure cooker for 5-6 whistles. Or boil until the dal becomes soft (40 mins).
3. Mean while, soak the tamarind in boiling water for about 20 minutes.
4. In a second pan, heat oil and add chana dal and cook for about 30 seconds then add the mustard seeds.
5. Once the mustard seeds pop add fenugreek seeds, curry leaves, asafoetida and chopped chilli and cook for few seconds.
6. Now add chopped garlic and sliced onion and saute for few mins until translucent.
7. Add the chopped tomatoes, drumsticks and 1 tbsp of the prepared sambar powder and give a quick stir.
8. Sieve and add the tamarind juice and salt to taste and cook for about 5 min.
9. Now add the boiled toor dal with the cooking water, mix all the ingredients and add salt to taste. Cook for about 5-7 min.
10. When the drum stick is soft it's cooked. (These can stay fibrous so don't worry too much. To loosen add a little water or if you prefer it thicker continue to cook and thicken. Garnish with fresh coriander leaves and serve.
30 comments,
2 shares,
12 likes