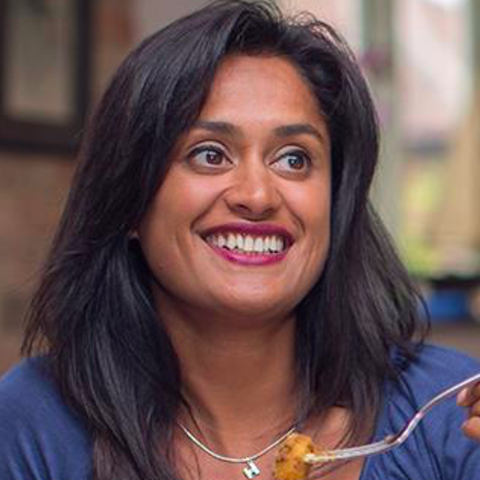 Hey folks I hope all is well and you are enjoying the sun 🌞
As we are still on lock down so I'll be doing another live YouTube this Friday. It was so amazing to cook with over 5000 people from across the world last week 🌍 with an audience reaching from Australia to Scotland!
This 💥Friday 17th at 6.15pm #FridayCurryClub 💥 tune in to my YouTube channel for another Live event where I will be cooking Lamb Rogan Josh!
If you're a veggie then try it with some nice robust vegetables - potatoes, aubergine, mushrooms, tofu or jackfruit will all work.
I will help you to cook a super tasty curry with some roti in 30-40 minutes plus I will answer all your questions as we go. Let me warn you if you are used to a take away Rogan Josh then be prepared for something very different as I show the classic Kashmiri style.
Bring a glass of wine, a smile and head over to my YouTube channel - see you there!
Ingredients:
800g leg of lamb, cut into large chunks
2 tbsp mustard oil
Large pinch asafoetida
1 tsp cumin seeds
1 stick of cassia bark
3 cloves
2 whole dried Kashmiri chillies
2 black cardamoms
2 green cardamoms
1 tsp salt
1 tsp red Kashmiri chilli powder (or ratanjot if you have it)
1 tsp hot chilli powder (optional)
1 tsp ginger powder
1 tsp fennel p owder
3 heaped tbsp Greek yoghurt
50ml water (approx.)
1 tsp garam masala
#StayHome and cook along #WithMe
So are you going to join me?
27 comments,
8 shares,
18 likes