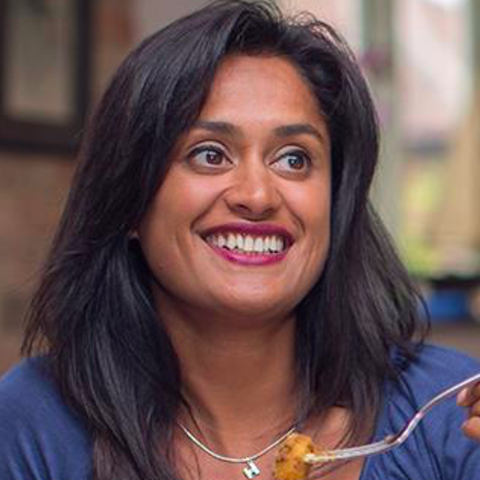 Going for an old favourite for this weeks #fridaycurryclub with my luscious lamb kofta curry. It's homely and so satisfying that I know it will become a family favourite. I will also show you how to make some vegetable kofta as well so perfect if you a vegetarian or vegan.
Join me at 6.15pm for a delicious Friday evening cook along here is the link: https://youtu.be/PcCd5WpwAdY
This is what you will need - any questions please give me a shout in the comments!
Ingredients:
Lamb Kofta
400g mince lamb
2 tbsp oil
1 tsp salt
1 tsp cumin seeds, crushed
1 tsp chilli powder
2 tsp garam masala
Veggie Kofta
1 small potato
Any veg of your choice (cauliflower, peas, carrot, beans) - blitzed in a good processor
100g paneer, shredded
100g chickpea flour
1 tsp garam masala
1 tsp salt
1 tsp cumin seeds
1 tsp chilli powder
Fresh coriander
Masala Sauce
1 tbsp oil
1 large onion, finely chopped
2-3 cloves of garlic, finely chopped
2 tsp ginger, grated (3-4cm)
1 tsp salt
1 tsp turmeric
1 tsp dried fenugreek leaves
1 chilli, chopped
½ tsp chilli powder
200g or ½ tin of plum tomatoes
1 tsp garam masala
Handful fresh coriander, finely chopped
See you on Friday!!
33 comments,
0 shares,
22 likes