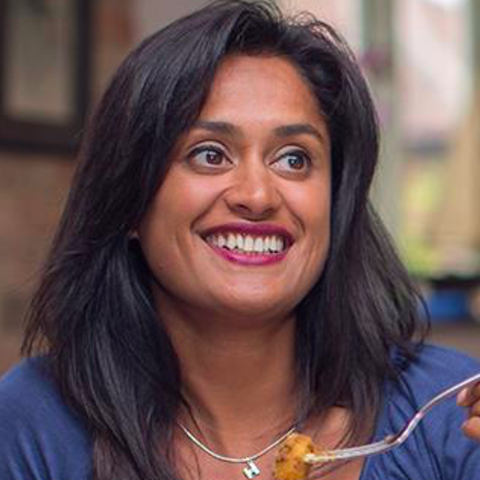 Tomorrow's #fridaycurryclub is going to be a delight! If you have never cooked with Tamarind then you are in for a treat!
We will be cooking Tamarind Prawns 🦐 with Poori's and I'm already getting excited!!
If you are not into prawns then this will work with chicken and for a veggie / vegan alternative try it with chickpeas.
So join me here: https://youtu.be/kbeuVzve6AA
At 6.15pm and this is what you will need:
Tamarind prawns:
500g fresh king prawns
2 tbsp oil
1 tsp cumin seeds
1 onion, finely sliced
2 cloves of garlic, finely chopped
200g tinned tomatoes (½ tin)
1 tbsp ginger, grated
1 tsp turmeric
1 tsp salt
1 chilli, finely chopped
1 tbsp tamarind paste (alternatively a good squeeze of lemon juice)
Garnish
1 tsp of garam masala
2 fresh tomatoes, finely diced
Handful of chopped coriander
Poori:
500g whole-wheat flour (atta)
Water
½ tsp carom seeds (optional)
½ tsp salt (optional)
Oil for deep frying
Let me know below if you will be tuning in!
28 comments,
4 shares,
22 likes