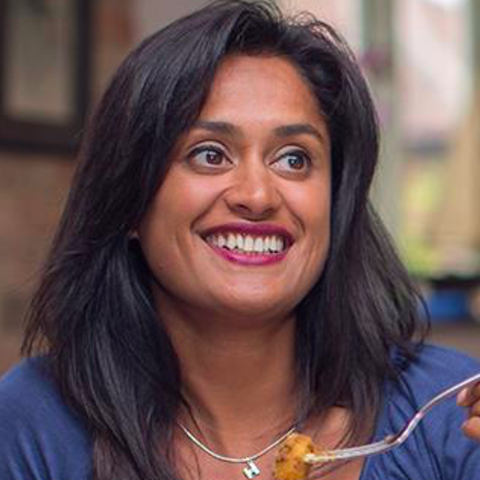 Hi Folks
I hope you have all had a fabulous week.
Even though we are not doing a live cook along tonight I thought I would share a recipe with you that I am working on to hear what you think about it. It's not on the app or website yet so you have to give it a go from here.
Let me know what you think!
Railway Style Mutton
Ingredients
500g mutton / lamb
5cm piece ginger
4 garlic cloves
1 tsp of mustard oil
1 tbsp yoghurt
1 Kashmiri chilli powder
1/2 tsp turmeric powder
1 tsp Salt
For Grinding:
1/2 tsp fennel seeds
1/2 tsp coriander seeds
1/2 tsp cumin seeds
5 black peppercorns
For gravy
1 onion, thinly sliced
2 potatoes, peeled and quartered
2 tomatoes, pureed
5 cm piece ginger
4 cloves garlic
1/2 tsp turmeric powder
1 tsp Kashmiri chilli powder
2 green chilli, sliced lengthwise
1 black cardamom
2 green cardamom
7cm cassia bark
2 cloves
1 bay leaf
1 blade of mace
1/4 nutmeg, grated
1 tbsp mustard oil
Salt, to taste
1/2 tsp Garam masala powder
1 tsp Ghee
1. Mince the ginger and garlic to a paste and use it to marinate the meat along with the yogurt, turmeric powder, mustard oil, red chilli powder, salt for as long as possible (3 hours or overnight) in the refrigerator.
2. Dry roast fennel seeds, black peppercorn, coriander and cumin seeds and grind to a fine powder.
3. Heat oil and add the whole spices - black cardamom, green cardamom, cassia, cloves, bay and mace. Once the spices are aromatic add the sliced onions
4. Stir and once they start to brown add the ginger and garlic. Stir and cook for a few minutes.
5. Stir in the pureed tomatoes, sliced chillies, turmeric, red chilli powder along with the ground spice mix and saute for 3-4 minutes.
6. Add the marinated mutton and increase the heat to a high and stir to sear the meat.
7. Reduce the heat to a medium and continue cooking the meat without the lid. Once the meat releases it's juices add the potatoes and stir. Turn to low and leave to cook for 40-50 minutes.
8. When the meat is tender add the coconut milk and give everything a good stir. Add a spoon of ghee and the garam masala.
9. Put the lid on the pan and let the flavours mingle for 10 minutes then serve with rice.
23 comments,
10 shares,
24 likes