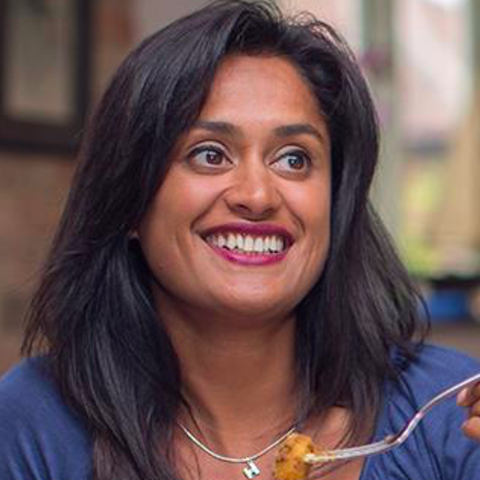 Good Morning #Hari'sCurryClub
Some super excited to share my new adventure with you all. You know I am an advocate of home cooking and using fresh produce but for those times when you are in a hurry or tired a quick fix can be just as good for the soul. For those times I have launched an exciting new range called 'Easy' frozen curry sauces!
Cooking great Indian food with bags of flavour just got 'Easy'!
These sauces are cooked using the same processes I use at home, they are then flash frozen to lock in all the amazing aromatics and flavours that is so important in my food. They are unlike anything else on the market. Free from preservative and additives, suitable for vegetarians, quick to cook from frozen, versatile and can be used with anything to make different dishes, fully recyclable packaging and delivered direct to your door - all you need to do is add your favourite meat, fish or veg - Easy!
I've even added a QR code on pack that links to 6 recipe suggestions for each sauce.
The range includes:
• Exotic Coconut – Highlights the amazing coastal flavours of South Indian cuisine.
• Aromatic Almond – Boasts the fragrant Mumbai culinary style with a creamy mild profile.
• Rustic Tomato – Punches with the robust Punjabi style of being bold and brash
• Creamy Cashew – Brings warming North Indian flavours with rich whole spices and creamy flours
Available now: www.harighotra.co.uk/easy and they are here in the app too.
Free delivery on orders over £20
Check them out in The Grocer https://www.thegrocer.co.uk/new-product-development/hari-ghotra-launches-frozen-curry-sauce-range/650767.article
What do you think? Let me know in the comments below!
12 comments,
0 shares,
23 likes