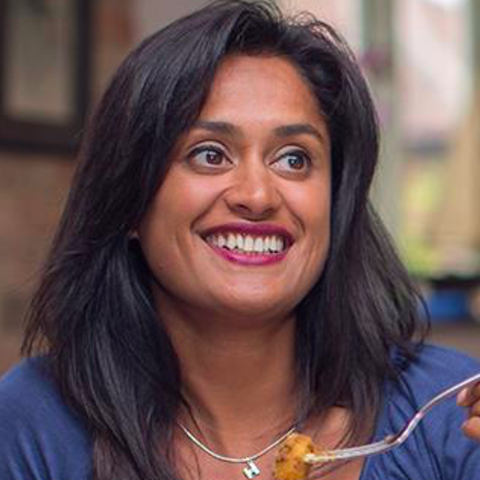 So by a very small margin chicken chaat is the dish of choice for tomorrows #FridayCurryClub on YouTube. I thought it would be nice to cook this with some roti wraps so we will be revisiting making some roti's which is always fun.
If you want to go veggie then mushrooms and peppers are always good, tofu and paneer will work or if you can get some tinned jackfruit that will work beautifully.
If you cant get hold of tamarind we can use lime or lemon with a little brown sugar or honey. If you cant get amchoor thats fine and if you cant get roti flour or atta then just grab some tortilla's.
Join me here: https://youtu.be/4kk61IY6v5I
At: 6.15pm for some curry club chit chat and cooking.
You will need:
For the Chicken Chaat:
4 chicken thighs, skinned and trimmed
3 cloves garlic
1 tsp salt
1 tbsp vegetable oil
1 onion, finely diced
2 green chillies, finely chopped
2-4 tbsp tamarind water, or juice from 1 lemon
1 tsp red chilli powder
1 tsp mango powder (amchoor)
Handful of fresh coriander, chopped
For the Roti:
500g wholewheat flour/atta
water
butter
Let me know in the comments if you will be joining me tomorrow. Looking forward to cooking with you guys!
57 comments,
3 shares,
13 likes