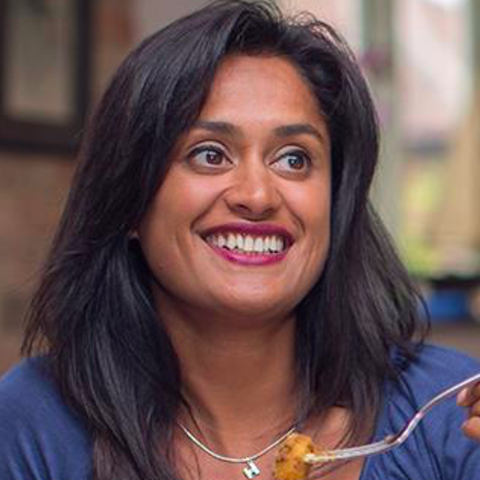 Hey guys
It been so lovely to see so many posts of your dishes this week! Thanks so much for sharing them with me - I still need to catch up on them all.
Ok so this weeks #fridaycurryclub is sponsored by @kuhnrikonuk for #veganuary so we are going with some meat free inspiration. It's a really old school dish but it's super healthy and one you will need a pressure cooker for. You will also need to do a little advanced preparation too. We are cooking kala chana masala or black chickpeas with Jeera aloo. Black chickpeas are different to white chickpeas and the full recipe page tells you why.
For those who have never used a pressure cooker is a great cooking method so do have a look at my blog to find out why - https://www.harighotra.co.uk/blog/news/cooking-under-pressure
Join me over on @youtube https://youtu.be/GQRyM2XYhQ0 at 6.15pm on Friday.
Shout if you have any questions in the comments below!
This is what you will need:
For the black chickpeas:
175g dried black chickpeas Soaked overnight or (400g tinned chickpeas)
2 tbsp oil/ghee
1 tsp cumin seeds
1 large onion, finely minced
5cm piece ginger, minced
4 garlic cloves, minced
1–2 green chilis, minced
200g chopped tomatoes tinned/fresh
1 tsp salt
1 tsp chilli powder
½ tsp turmeric
1 tsp kasoori methi (fenugreek leaves)
1 tsp coriander powder
1 tsp garam masala
Handful coriander chopped
Juice of 1 lemon
For the jeera aloo:
4 potatoes, boiled and cubed
2 tbsp vegetable oil
1 tbsp coriander seeds
2 tsp cumin seeds
2 green chillies, slit lengthways
3cm fresh ginger, sliced very thinly
1 tsp red chilli powder
¼ tsp turmeric powder
salt to taste
2 tsp mango powder (amchoor powder)
handful of coriander leaves, chopped
6 comments,
1 shares,
4 likes