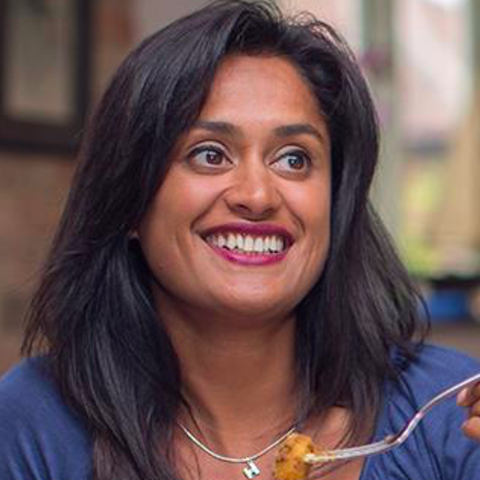 Hey guys it's Wednesday which means it's time to start thinking about #FridayCurryClub and getting all those delicious ingredients together.
I have decided that we are going to attempt to make a wonderfully fragrant Chicken Biryani this week and I would love for you all to join me!! For those who don't know what a biryani is, it's one of the most spectacular of Indian dishes and I am going to show you how you can recreate the aromatic beauty in your kitchen.
All you need to do is set your reminders and join me here: https://youtu.be/kd-NLvHb8P8 at 6.15pm on Friday.
To cook along you will need:
4-6 chicken thighs, chopped into chunksVeggie/vegan options: mushrooms, paneer, jackfruit, potatoes, aubergine
Marinade
• 250g natural Greek yoghurt (vegan replace with coconut cream or remove)
• 1 tsp salt
• 1 tsp garam masala
• 2 tsp kashmiri chilli powder
• 1 tsp cumin seeds, crushed
• ½ tsp turmeric
• 1 garlic clove, thinly sliced
• 1 tsp grated, ginger
Saffron Milk
• a pinch of saffron
• 5 tbsp milk (or hot water)
Rice
• 400g basmati rice
• 500ml water
Masala
• 4 tbsp ghee (or oil)
• 3 medium onions, sliced into rings
• 1 tsp fresh ginger, grated
• 2 cloves of garlic, sliced
• 2 bay leaves
• 1 stick cassia bark (approx. 7cm)
• 1 tsp black peppercorns
• 1 tsp cumin seeds
• ½ tsp salt
• 6 green cardamom
• 2 black cardamom (if you have them)
• 5 cloves
• 2 tomatoes, cut into 8 pieces
• 1 tsp turmeric
• 1 tsp coriander seeds, crushed
• handful of mint leaves
• handful of coriander with stems
• 2 or 3 whole green chillies, stabbed with a fork (optional)
Any questions please let me know in the comments below and give me a massive thumbs up if you are joining me!
See you Friday!
41 comments,
6 shares,
21 likes