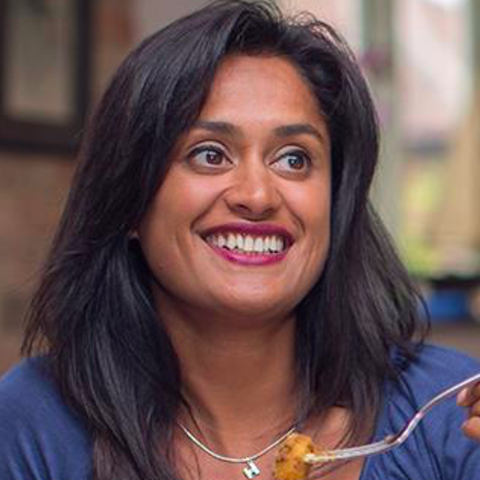 This weeks #FridayCurryClub is super exciting as I have a special guest cooking with me (in a socially distanced fashion). Alex from a local award winning bakery called The Sussex Kitchen (https://www.instagram.com/the_sussex_kitchen) will be cooking with me to find out what our #FridayCurry Club is all about.
To keep things fun I have put Alex to the test and asked him to come up with an Indian bread (well he is a baker), to go with this zingy, spicy prawn curry and his recipe ingredients are below.
This is also your opportunity to ask him any baking questions, so if you are struggling with your sourdough or your cakes just don't rise this is your chance to pick his brains.
Join us here: https://youtu.be/gTlbrzlyPyY on Friday at 6.15GMT - set the reminder by clicking the bell on YouTube!
This is what you will need:
For the Spicy Prawns:
Marinade:
500g raw king prawns
2 cloves of garlic
3cm piece of ginger
½ tsp turmeric
1 fresh lime
For the Masala:
1 tsp cumin seeds
1 onion, sliced
2 cloves of garlic, sliced
3 tbsp tomato puree
3 green chillies, sliced lengthways
1 tsp coriander seeds, crushed
1 tsp Kashmiri chilli powder
1 tomato, diced
handful of fresh coriander, chopped
squeeze of lime
Bread: Laccha paratha with fennel
300g atta/flour
water
1 tbsp coconut oil
1 tsp fennel seeds
salt
Will you be cooking with us?
62 comments,
0 shares,
22 likes