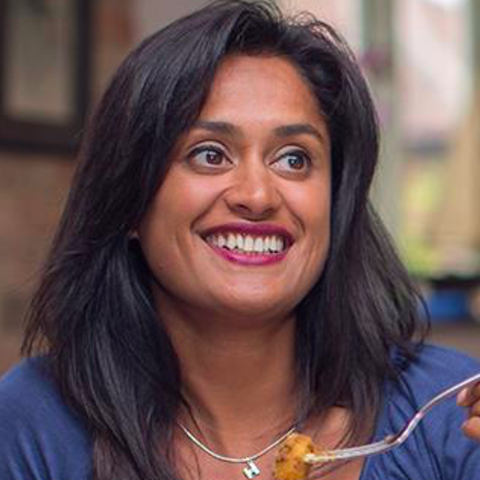 Super so sorry the time has just run away with me today!
Ok so for #FridayCurryClub this week I thought we would go with a lamb dish and this is my Masala Gosht, I cook it on the bone so in this recipe use lamb chops but if you prefer boneless go with neck fillet it will be delicious!
For a vegan option yo can miss the yoghurt out or use coconut cream instead. This will be great with jackfruit, a good root vegetable - celeriac or swede or aubergine.
Because the lamb will take a while to cook through and turn succulent I thought a dry moong dhal dish would be so good to go with this. All you need to do is grab the ingredients below and join me here https://youtu.be/lUAZhu2_98Q at 6.15GMT on Friday night!
So this is what you will need:
Ingredients
Masala Gosht:
1 tbsp rapeseed oil
1kg lamb chops, trimmed
2 large onions, peeled and roughly diced
3cm piece ginger, grated
6 cloves garlic, peeled
1 tsp chilli powder
1 tsp turmeric
1 heaped tsp cumin seeds, crushed
2 tsp coriander seeds, crushed
2 tsp Kasoori methi
1 tsp salt (or to taste)
200g plum tomatoes
145ml Greek yoghurt, beaten
Large handful fresh coriander, chopped
1 tsp garam masala
2 green chillies, sliced
Sooka Moong dhal:
You will need a pressure cooker or you will need to pre cook your moong dhal
200g whole moong dhal
1tbsp oil
¼ tsp mustard seeds
¼ tsp cumin seeds
¼ tsp asafoetida
¼ tsp turmeric
1 tsp chilli powder
1 tsp coriander seeds, crushed
2 tsp lemon juice
Pinch of sugar
Fresh coriander
Who is up for it?
52 comments,
3 shares,
14 likes