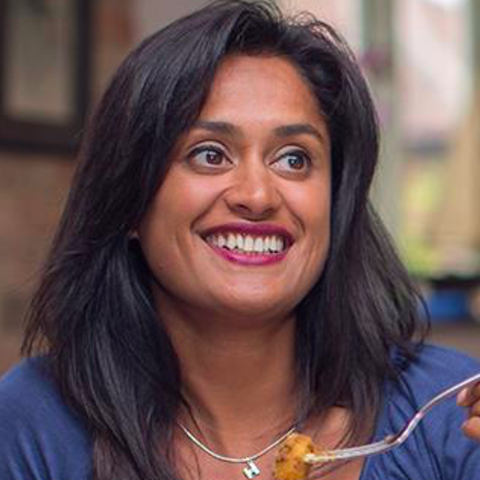 Happy Monday everyone! I hope you are all feeling rested snd ready to start the week with a bang!
I made this yesterday and thought you guys would like to give it a go. Here's my Indian slaw
150g/3 medium carrots 🥕 , peeled and coarsely grated
¼ white cabbage, halved, cored, and finely shredded
1 red onion, halved and finely sliced
3 tbsp Greek yogurt
2 tbsp mayonnaise
Juice if ½ lemon,
½-1 red chilli (to taste), finely sliced
½ tsp cumin seeds, toasted until fragrant
½ tsp Kashmiri chilli powder
1 tsp turmeric
½ tsp salt (to taste)
10g fresh coriander, chopped
40g cashews, toasted and chopped
Method
In a large bowl, mix the carrots, cabbage and onion.
Toast the cumin seeds in a dry pan until aromatic
Toast the cashew nuts until golden and set to one side.
Mix the yogurt, mayo, lime juice, chilli and cumin seeds, turmeric, chilli powder, salt and tip into the shredded veg mix. Stir to mix everything together.
Stir in half the coriander and half the cashews.
Top with remaining just before serving.
Let me know what you think!
20 comments,
2 shares,
17 likes