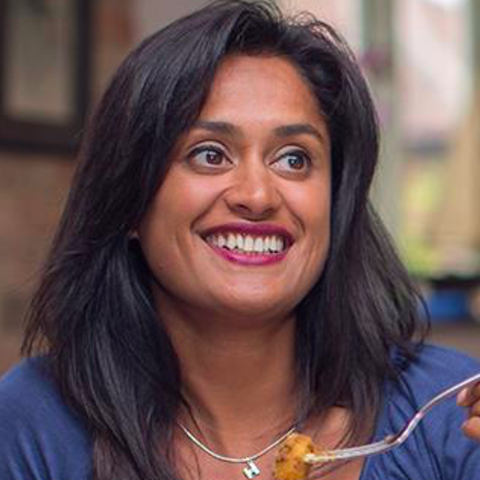 Sorry I'm late this week - it's just been a bit hectic sorry!
Tomorrow's #fridaycurryclub we are going to cook this new recipe which is perfect for all you anti tomatoers 🍅
It's a chicken curry with a zingy lemon 🍋 masala that I just made up a few weeks ago and it's super tasty especially with loads of chillies.
Join me at 18.15 BST on my YouTube - here is the link https://youtu.be/ELQkc57uYrg
This is what you will need.
Marinade
8 pieces of chicken on the bone, skinned or thigh fillets or for a veggie/vegan option potatoes and cauliflower would be amazing!
1-2 tsp chilli powder
1 tsp turmeric
1 tsp coriander seeds, crushed
½ tsp black pepper, crushed
1 tsp garam masala
½ lemon
Curry
• 1 tbsp rapeseed oil
• 10 curry leaves
• 1 tsp cumin seeds
• 1 onion
• 4 cloves garlic, sliced
• 7cm piece ginger, julienne
• 2 green chillies chopped
• 4 green chillies, whole (optional)
• ½ lemon, cut 2 slices and keep the rest
• handful of coriander
Will you be cooking with me?
Lemon Masala Chicken Live | Hari Ghotra
https://www.youtube.com/watch?v=ELQkc57uYrg
20 comments,
1 shares,
15 likes