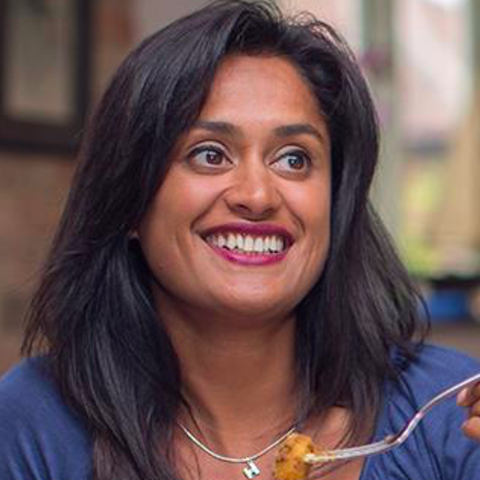 Hi Everyone
I hope you are all well. Are we all on track for the Live cook along on Friday at 6.30pm? I know you are a bit concerned as a biryani is long and difficult dish to cook but I assure you it will be fine. I will be making a couple of changes to the recipe as we cook along but I will explain as we go through the cook along but to help ease your minds:
1. We will marinade the chicken live and leave it to marinade for as long as we can.
2. We will cook the spices and the onions together and while they are browning we can cook the rice and get the saffron ready. Usually I par cook the rice but I will cook it fully on this occasion.
3. Once the onions have browned we will remove half of them and add the marinaded chicken to the pan and cook it through.
4. Once it has cooked we will add one layer of rice with the coriander, mint, onions and saffron then add the second layer and top with the remaining coriander mint etc.
5. We can then put this in the oven to bake or you can leave it on the stove on a low heat. Usually I would leave for about 40 mins to get a few crispy bits but we can just leave it for about 10 minutes instead.
6. While it's baking we can get a cucumber raita ready to serve it with.
7. Traditionally you serve a biryani with a sauce called a Salan. This recipe isn't on the website yet but it will be soon. If you want to prep this before you can do.
Any questions give me a shout!
Here is the recipe:
Mirch ka Salan
Salan paste
4 tbsp peanuts
3 tbsp sesame seeds
1 tsp poppy seeds
2 tbsp dry coconut
1 tbsp coriander seeds
1 tbsp cumin seeds
1 inch ginger
2 cloves garlic
125ml water, as required to blend
Masala
6 green chilis, (use less or mild chillis if you prefer)
3 tbsp oil
¼ tsp fenugreek seeds
1 tsp mustard seeds
1 tsp nigella seeds
few curry leaves
½ medium sized onion, finely chopped
½ tsp turmeric
1 tsp kashmiri chili powder
125ml tamarind water
salt to taste
½ tsp jaggery or brown sugar (optional)
200ml water, or as required to loosen
handful of coriander leaves, finely chopped
Salan Paste
1. Dry roast coriander seeds, cumin seeds, peanuts, sesame seeds, poppy seeds and coconut.
2. BLITZ in a small blender and cool completely.
3. Add the ginger and garlic, and add water (as required) to blend to smooth paste.
Masala
1. Heat oil and fry green chillis until they just start to brown. Remove from the pan and set to one side.
2. Add mustard, nigella, fenugreek and curry leaves and toast until fragrant.
3. Add the chopped onion and salt.
4. Stir in the ground salan paste with the turmeric, chilli powder and fry for about 5 minutes until the ginger and garlic has cooked.
5. Add the tamarind water, jaggery, salt and the fried chillies.
6. Stir and add approx 200ml water. Boil and simmer for 10 minutes - Once it's beautifully thick add the coriander leaves and simmer for 5 minutes before serving
70 comments,
1 shares,
6 likes