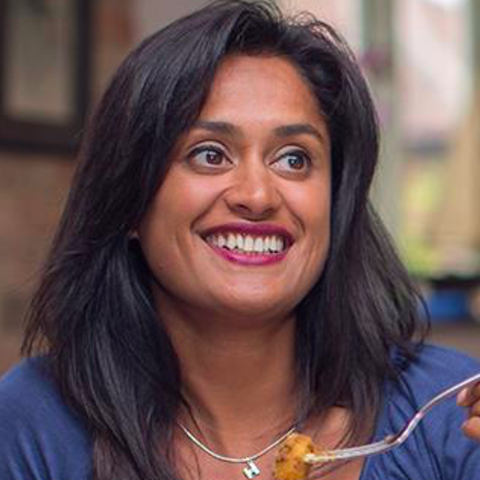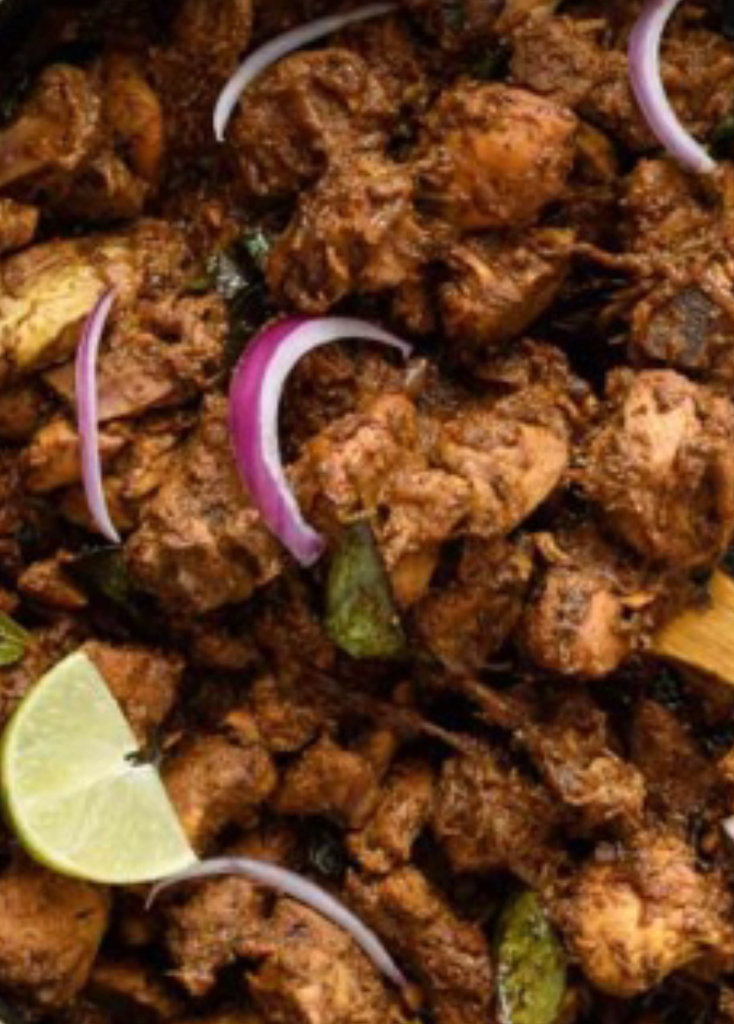 Hi Guys
I hope you had a good weekend. I have been promising to get this Black Pepper Chicken recipe out for a while so I thought I would get it out to you guys first so you could give it a go and let me know what you think. Do be aware it is quite warming so just vary the amount of black pepper and green chilies to suit your spice level.
Let me know what you think and I will tweak and get it up as a recipe as soon as!
Marinade
800g (thighs bone-in)
½ tsp crushed black peppercorns
2 tbsp lemon juice
½ tsp salt
2 tsp ginger, grated 
4 cloves of garlic, minced
Pepper Masala
2 tsp black peppercorns
1 tsp cumin
1 tsp fennel seeds
3 cloves
1 tbsp coriander seeds
1 dried red chilli
Masala
1 tbsp coconut oil 
10 curry leaves
2 medium sized onion, sliced 
7cm piece cassia
3 green chilies, slit (or to taste)
1 tomato, chopped
1 tsp turmeric powder
Salt to taste
Instructions
1. Skin the chicken pieces and trim excess fat away.
2. Marinate the chicken with lemon juice, salt, pepper, ginger and garlic for 20-30 minutes.

3. Heat coconut oil in a pan on a medium heat and add the curry leaves, cassia, sliced onions, and a little salt. Sauté until the onions turn a golden brown.

4. Add the chillies and chopped tomatoes and cook until the tomatoes start to break down and turn mushy.

5. Add pepper masala and turmeric then sauté for a minute.
6. Turn the heat up and add the marinated chicken. Mix well and seal the meat with the masala. Place the lid of the pan and reduce the heat to the lowest setting cook for 30 minutes.
7. Once the chicken is cooked turn up the heat and stir fry to reduce any remaining juice as this is a dry curry (If you prefer a saucy dish then you can add a little hot water).
8. Turn the heat off and let the dish sit with the lid closed for few minutes before serving with fresh coriander and a paratha.
31 comments,
11 shares,
4 likes